The Importance of Studying Spiritual Principles
In addition to a live monthly group book study, you will have access to additional resources that I'll be posting as we go along. These include additional video and written commentaries that I have to share as well as techniques for implementing Yoga's ethical practice into your life. The additional resources are meant to give you extra support and inspiration as you journey into a Yogic lifestyle.
The transformative power of the Yama-s and Niyama-s depends on how seriously you take them. If you are diligent, you will be surprised at how your efforts pay off over time.
Beyond Physical Yoga
The First Two Limbs of Yoga's Eight-Fold Path


There are "8 Limbs" or "8 branches" of Yoga. In the West, we equate "Yoga" with what is actually only the third branch, and that is "asana." 


"Asana" is about cultivating the ability to have a "comfortable seat" in order to practice meditation for long periods, though we tend to equate the word "asana" with physical postures that are the focus of modern-day Hatha Yoga. 
​
In this monthly group study, we will be focusing on the first two branches of Yoga, "Yama" and "Niyama." Without these two branches, it is said that our physical practice is mere exercise, not Yoga, and that matches my experience and observations as well.


Sages all over the world have recognized ideal ways of living to enhance our quality of life
and more specifically
the rate of our evolution. The Yamas and Niyamas offered by many such sages in the Yogic tradition, give us guideposts for ways of living harmoniously with others and with ourselves. By assimilating these ways into our lives we come to a deeper awareness about ourselves and build a genuine respect for life, aligning ourselves with the laws of
Nature
. 
These ways of being in the world set us up for success in the way of peace and love in our hearts and minds.


Our behaviors begin with our thoughts. The nature of our thoughts matter. They affect us as well as others in seen and unseen ways. Yamas and Niyamas help us to shape our thoughts in life-affirming ways that give us a strong foundation for a spiritual life. 
These branches matter more than perfecting any physical yoga posture.
​
If any of this sounds intriguing to you and you'd like to immerse yourself in the wisdom of Yoga, I invite you to help me form a small group within which we can study and contemplate together.




To join, you'll need to purchase a copy of the book that we'll be studying:
​
"The Yamas & Niyamas: Exploring Yoga's Ethical Practice," by Deborah Adele
If you'd like to order through an affiliate link for which I get a small commission, which also helps raise money for local bookstores, you can order from BOOKSHOP.ORG using this link:
https://bookshop.org/books/the-yamas-niyamas-exploring-yoga-s-ethical-practice/9780974470641
"I love that you provide additional examples of what is being communicated in the book. It truly has made all the difference for me to hear your analogies and suggestions for further contemplation. I am discovering new things about myself... thank you for your guidance."
-C.R.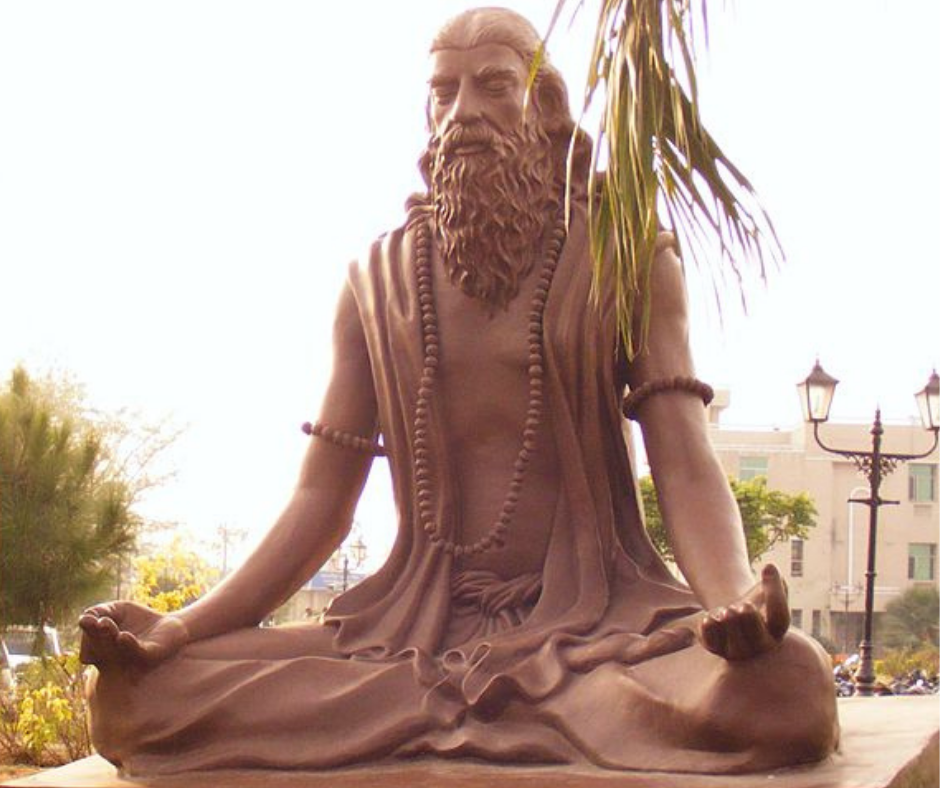 The Yoga Sutras of Patanjali
The Sage Patanjali was the first to lay out the discipline, philosophy, purpose, and practical method of Yoga in one text. Through this text, communicated through aphorisms, we are introduced to the Yamas and Niyamas,
Yoga is a difficult path that requires real self-examination and a hard look at ourselves in order that we may move in the direction of true peace. Consciously resolving harmful thought patterns and replacing them with positively nourishing thought patterns is what is behind Yama and Niyama.
Photo of Patanjali statue by Alokprasad on Wikipedia.org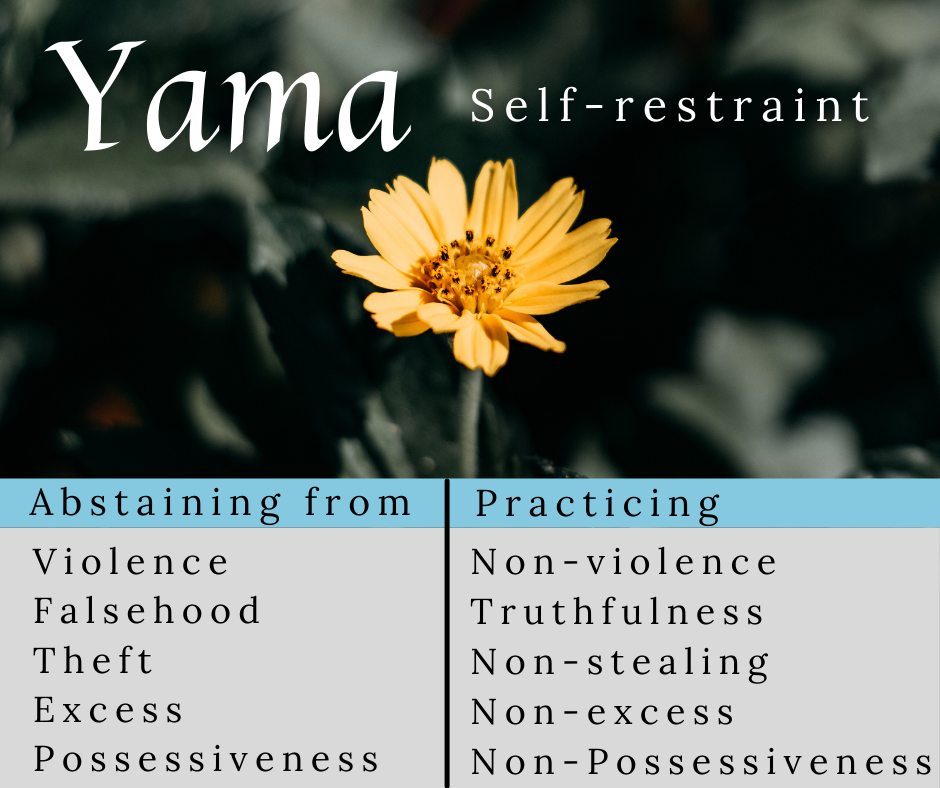 Yama, or self-restraint, is not the same as repression, which is an unconscious process. Self-restraint is a conscious process in which we recognize our habitual conditioned ways and hold ourselves from perpetuating them. Over time, our conditioned minds are freed up from using energy in such unproductive and even harmful ways. In this way, we are directly addressing our own conditioning so we can un-condition and free the mind.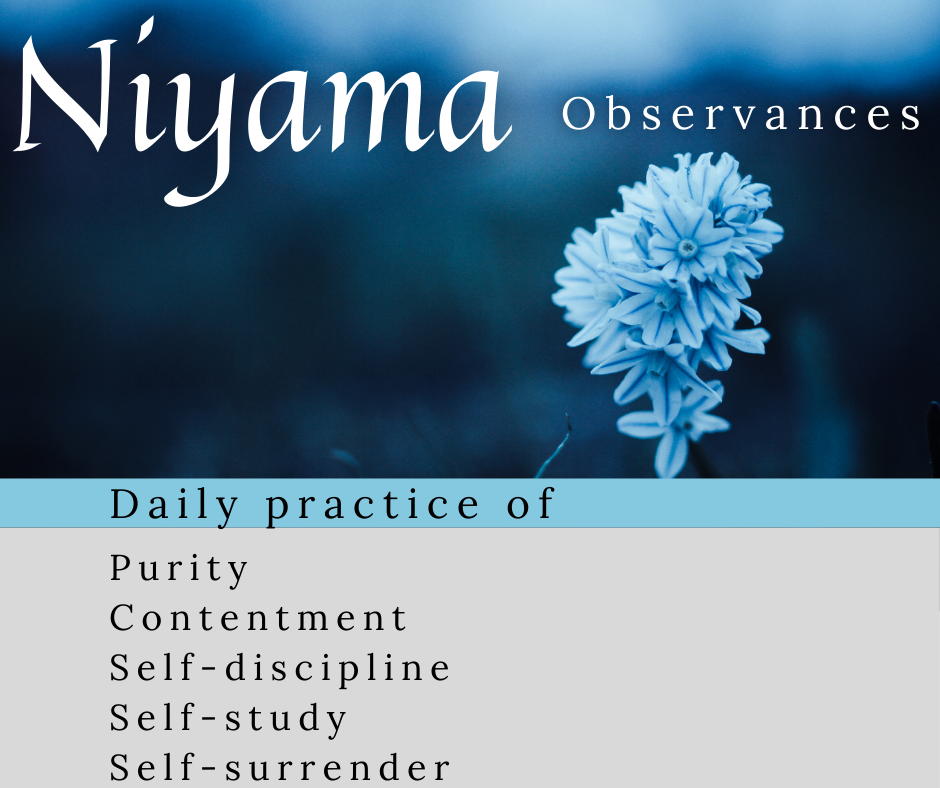 Where self-restraint helps curb and eventually cut-off the misuse of energy, Niyama focuses on regularly utilizing energy in productive ways for the Yogic way of life. In Yama we stop behaving in certain ways but in Niyama we are acting intentionally. Put together, the process of Yama and Niyama work together to purify our hearts and minds so that we are more receptive the higher vibrations and influences.