How can we take effective breaks throughout the day so that we don't overextend ourselves, we work effectively, and we still feel good after all that sitting? You'll be pleased with how helpful it is to give yourself a break of 20-minutes, and you don't even have to leave your chair. The usual breaks aren't good enough; social media, text messages; they only increase mental stimulation and add to the exhaustion.
Take a real and meaningful break!
In these recorded sessions you'll slow down, stop everything, and go nowhere. You'll center the mind, reset the body, and experience the day with a calm energy. Whether as a break from your workday or a break from the housework, your day will change for the better. Real relaxation in mind and body brings real energy and true change.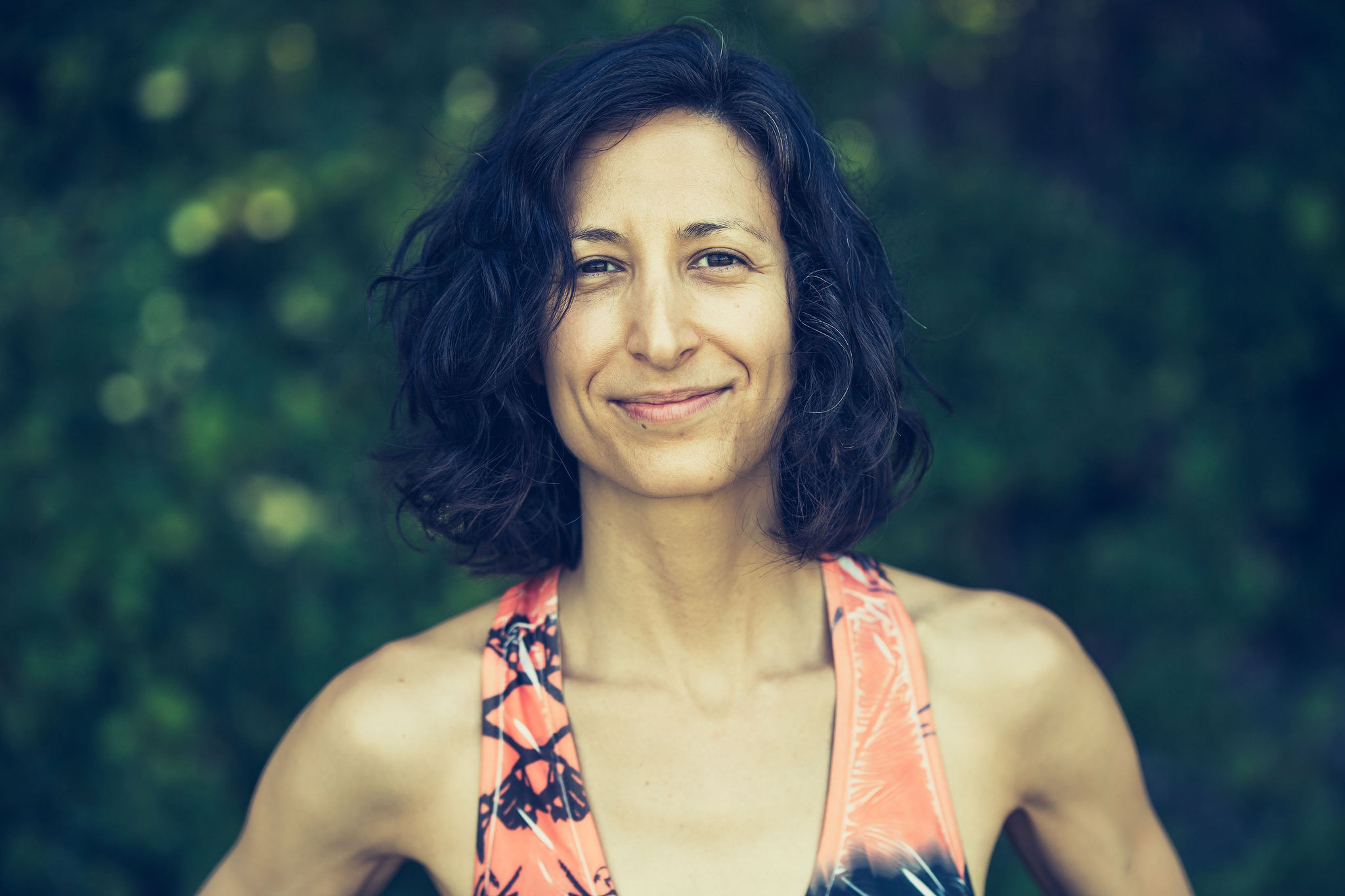 Hello, my name is Sandy Naimou. Up until very recently I was offering Yoga classes at General Motors for 7-years. Something I loved to hear from those that attended regularly was how important their practice was in the workday. Some would come to work that day just so that they could get their practice in. Some struggled to get their time in, others pushed through and made it happen regularly.
I made this course because I know first-hand how important it really is to take meaningful breaks, from my own experience and from the experience of others. Research supports this lived experience.
These days, now that I'm teaching mostly from home, I sit at a desk for much of the day, much more than before. Before I committed to teaching Yoga from part to full-time in 2015, I worked in many settings. From retail, to the office, to travelling office, to a commercial kitchen, and farmer's markets, I've experienced the mundane and the chaotic and everything in between. What I've found through the years is that it seems like taking a meaningful break went against the flow of the work schedule. It doesn't have to be that way, but it does take effort on our parts to take care of ourselves and create the time. Offering ourselves time and following through makes a difference, not just in our own lives but in the lives of those around us.
Offer yourself this time, receive it wholeheartedly, and you will have much more to give!
I look forward to taking meaningful breaks together.
With Love,
Sandy